Welcome to Goebel Hearing Center LLC
CELEBRATING 20 YEARS IN BUSINESS!


PLEASE NOTE: Hours may change under current conditions due to Covid-19.
Goebel Hearing Center offers comprehensive hearing testing by a Board Certified licensed clinical audiologist. Specializing in adult digital hearing aid fittings. Also we offer hearing aid repairs and free hearing aid cleanings. Hearing aid battery sales and assistive listening devices. We have all styles of hearing aids and all levels of technology. We offer the latest technology, including hearing aid wireless and hearing aid Bluetooth compatibility, at affordable prices. Goebel Hearing Center can make many custom products including musician monitors, swim molds and custom ear protection. All of our hearing aids have a 3 year warranty and our full money back trial period assures satisfaction.
All testing is performed in a certified sound booth and fittings are verified with speech mapping.
Congratulations Goebel Hearing Center!


Julie Goebel, shown left and Assistant Beth, shown right
Committed to our patients satisfaction and safety!
FEATURED PRODUCT- Phonak Paradise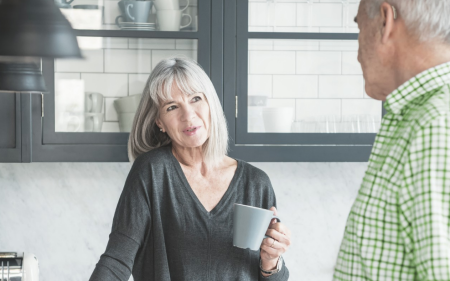 Crisp, natural sound
Hearing is a complex process. It starts at the cochlea, where sound is first perceived, and finishes at the brain where we experience the sound. Phonak Paradise has been created to deliver crisp natural sound for you to enjoy the wonders of the world as they should be heard.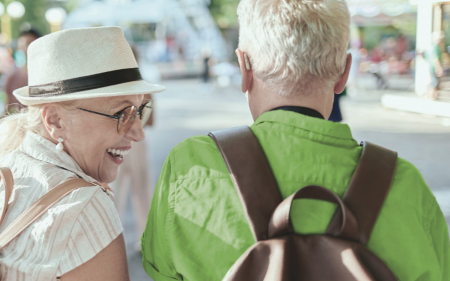 Brilliant speech understanding
Understanding someone who is speaking softly or from a distance in a quiet environment can be challenging. Speech Enhancer boosts soft-level speech so you are able to enjoy conversations with friends, colleagues and loved ones.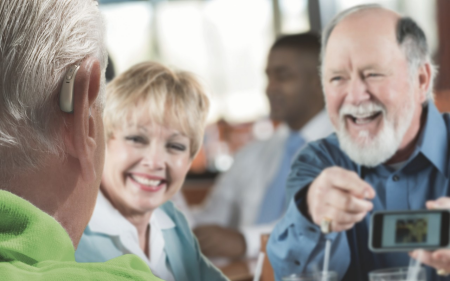 Personalized noise canceling
It sometimes takes effort to follow conversations when speech is coming from the front and noise is coming from the side and back. This can often vary depending on the type of room you are in, or even how you feel at the time. With the Dynamic Noise Cancelation you can personalize the amount of noise cancelation you want all in real time – all through the myPhonak app.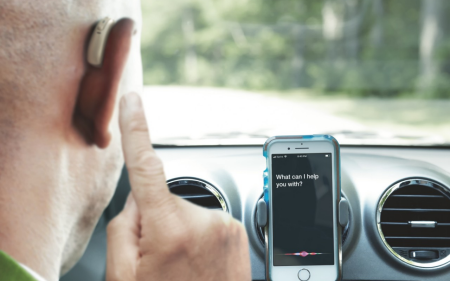 Voice assistant access with a tap
Imagine answering phone calls, streaming or pausing music, and activating voice assistants just by tapping your ear. A motion sensor in Phonak Paradise offers you an effortless way to do all that and more. The built-in microphone allows you true hands-free calls and voice assistant activation.
Connects to smartphone, TV and more
Phonak Paradise connects directly to your iOS®, Android™ or other Bluetooth®-enabled devices so you can stream audio in excellent quality directly to your hearing aids. Plus, as an added convenience, you can simultaneously connect to two Bluetooth devices and seamlessly alternate between the two.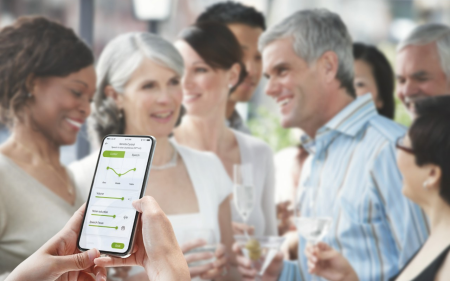 Empowering smart apps
Control your Phonak Paradise hearing aids, access useful features and personalize your settings all through the myPhonak app. It's the best way to get the most out of your hearing aids.

Phonak Audéo™ Paradise
The hearing aid that delivers unrivaled sound quality and empowering smart apps.
Featuring Products From
"I would recommend Goebel Hearing Center to anyone wanting to improve their hearing needs. Without Julie's help I wouldn't be where I am today. Thank you Julie and staff for all that you have done for me."
Read Our Patient Testimonials >>